8 Reasons to Choose WordPress as your Business Website CMS - At Hetchcode Media, we strongly believe WordPress is the best website CMS (Content Management System) for businesses.
After building hundreds of websites using WordPress, you can say we know WordPress pretty well.
In this article, we share reasons why we say WordPress is the best CMS for business websites.
---
7 Reasons to Choose WordPress as your Business Website CMS
30% of the whole web utilizes WordPress — an assume that ascents consistently!
Everything from straightforward sites, to web journals, to complex entries and undertaking sites, and even applications, are worked with WordPress.
Beautiful designs, powerful features, and the freedom to build anything you want. WordPress is both free and priceless at the same time.
Still need some convincing? You're at the right place!
Here are 7 reasons why we say WordPress is the best website CMS platform for businesses. Let's go!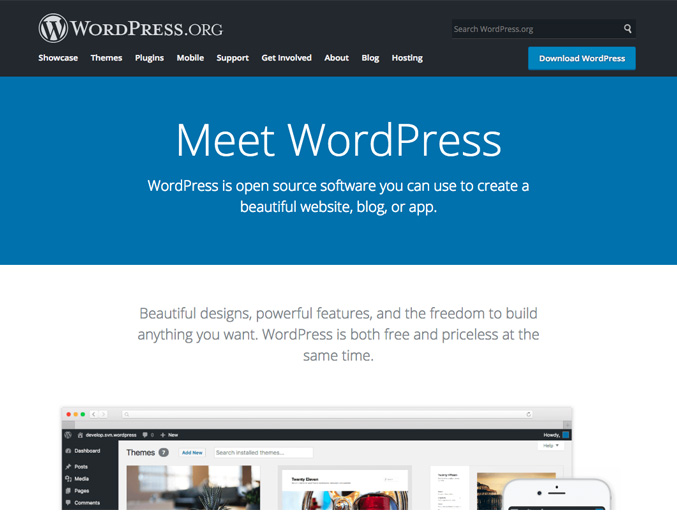 8 Reasons to Choose WordPress as your Business Website CMS
1. WordPress is Highly Extensible
What makes WordPress so uncommon? All things considered, this statement from the WordPress site, essentially summarizes it:
At whatever point you have another component as a top priority you might want to add to your site, it's generally only one module away.
This implies you don't have to invest much energy or cash coding without any preparation. It's additionally exceptionally simple to include and arrange these modules.
WordPress comes packed full of features for every user, for every other feature there's a plugin directory with thousands of plugins. Add complex galleries, social networking, forums, social media widgets, spam protection, calendars, fine-tune controls for search engine optimization, and forms.
2. WordPress Makes it Painless to Redesign your website
With WordPress, your website can get a complete makeover within a short period.
Of course, depending on the size of your website, this can range from a couple of minutes to days (or weeks), but however long, it's still faster than most CMS platforms.
For instance, at HETCHCODE, we either create custom-made WordPress themes or customize premium 'ready-made' themes. The latter is usually faster, but the approach depends on the project goals.
Here's something else you should know:
If your website is built on WordPress, the advanced theming feature of the platform enables you redesign your website without having to re-upload your content. Sweet!
Even though the entire look and feel of your website will change, your content does not get messed up. How great is that?
Hear from WordPress:
…there's a theme directory with thousands of themes for you to create a beautiful website. None of those to your taste? Upload your own theme with the click of a button. It only takes a few seconds for you to give your website a complete makeover.
3. Managing a WordPress Website Doesn't Require Technical Knowledge
Unlike may other CMS platforms out there, WordPress doesn't require a lot of technical skills or experience to use.
Here at HETCHCODE, once we've built a website for a business, after a short training, clients that have never used WordPress before are able to start managing their websites right away.
Here's how WordPress' simplicity is described on their website:
Simplicity makes it possible for you to get online and get publishing, quickly. Nothing should get in the way of you getting your website up and your content out there. WordPress is built to make that happen.
4. WordPress is Inexpensive to Run and Maintain
The WordPress software and most plugins are completely free.
If you are not willing to learn how to build websites yourself, you may still need to pay a web designer or an agency like HETCHCODE, but even at that, the cost here cannot be compared to that of coding a website from scratch.
Also, in terms of hosting, you do not need a super-expensive server. For most basic websites, cheap 'shared hosting' plans are good enough.
5. WordPress is Search Engine Friendly
WordPress is built to be search engine friendly.
If you know us well at HETCHCODE, you know we love SEO. What's the point having a website for your business that isn't search engine friendly?
Hear from WordPress themselves concerning the SEO feature of the software:
WordPress is optimized for search engines right out of the box. For more fine-grained SEO control, there are plenty of SEO plugins to take care of that for you.
Reason to Choose WordPress as your Business Website CMS
6. WordPress Makes Blogging Super-Easy
WordPress started as a publishing platform.
While it has grown over the years to become a much more sophisticated software, it still has great strengths for content publishing.
WordPress makes it very easy to share news, updates and blog articles (like this one).
WordPress also comes loaded with a powerful commenting system, so you can get feedback from your audience… and who doesn't love feedback?
Read this quote from the WordPress website:
If you've ever created a document, you're already a whizz at creating content with WordPress. You can create Posts and Pages, format them easily, insert media, and with the click of a button your content is live and on the web.
… and this one:
Your blog is your home, and comments provide a space for your friends and followers to engage with your content. WordPress's comment tools give you everything you need to be a forum for discussion and to moderate that discussion.
7 Reason to Choose WordPress as your Business Website CMS
7. Keeping your WordPress Website Updated is Easy
One drawback to the use of WordPress is security. Due to its popularity, it is a target for hackers and spammers.
WordPress however combats this issue actively by constantly releasing updates to address vulnerabilities and further secure the platform.
To learn more about securing WordPress, see this article we shared: 4 Simple Ways to Make Your WordPress Website More Secure
To take advantage of the security updates, WordPress enables you update your software version easily, just at the click of a button.
There's even an option for automatic updates!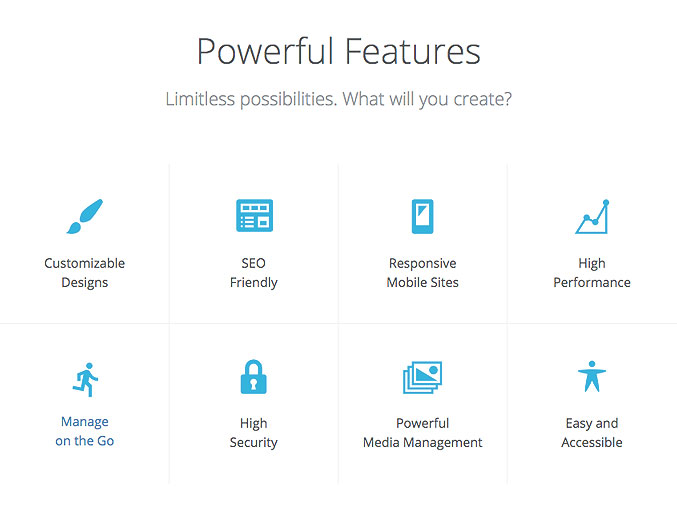 So there your have it! 7 reasons why we say WordPress is the best Website CMS for businesses. Hopefully, you can agree with us that…
7 Reason to Choose WordPress as your Business Website CMS
Best Website CMS = WordPress!
Are you interested in discussing how we can help you with Web Design & Digital Marketing? Contact Us today.
Don't Forget to drop your comment below and we will be happy as you do so regarding 8 Reasons to Choose WordPress as your Business Website CMS and don't forget to share with your Friends.